Techniques for monitoring forests
Techniques for monitoring forests
Ordinary man made forest inventory can be considered as simplest forest monitoring system. Stem volume and forest age are monitoring parameters needed by timber industry. On the other hand, monitoring of forests can provide information about several other important topics like air pollution and climate change.
Remote sensing provides cost effective tools for monitoring of forests. Satellite and airborne instruments can measure large areas on regular basis. Comparing images taken at different times, changes are easy to detect and locate. Satellite images from Landsat TM and SPOT are used for mapping and modeling of natural and human-induced events, such as regular felling, illicit felling, forest fires, flood and storm damages, reforestation, regeneration.
The building of a database provides improved statistical and spatial analysis tools. Advanced techniques helps decision-making for the better management and development of forest resources.
New satellite and airborne instruments can include significant new information into the database. Using multi-spectral Terra MODIS instrument information, spectral properties and signatures can be compared for large areas. Envisat MERIS instrument can provide recording even single spectral absorption bands. By using these instruments, for example chlorophyll content over large areas can be mapped exactly. For detailed local research airborne spectrometers AISA can provide spatially detailed information. By combining scatterometers of radio frequencies, like HUTSCAT, forest height can be measured accurately. Different instruments have very different spatial and spectral resolutions and measurement principles. By combining all the data in single database, generalizations can be made in different level and accurate parameter maps can be drawn.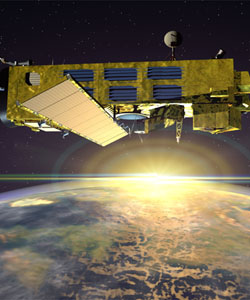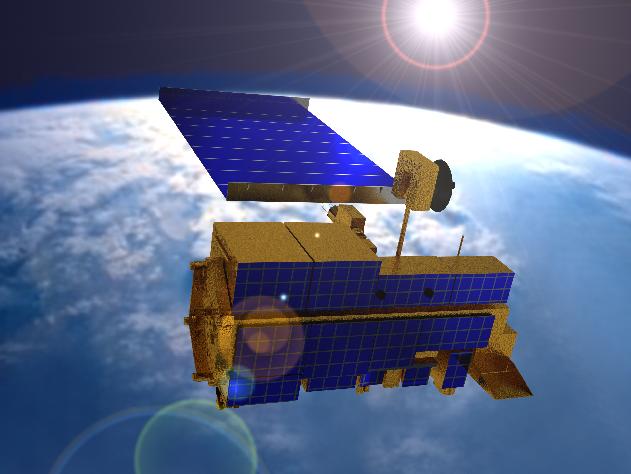 The illustrations show artists' impression of ESA's Envisat platform (left - photo ESA - Denman productions) and NASA's Terra platform (right - credit: Barbara Summey, NASA Goddard Space Flight Center)