FutureID – Shaping the future of electronic identity
FutureID – Shaping the future of electronic identity
The FutureID project builds a comprehensive, flexible, privacy-aware and ubiquitously usable identity management infrastructure for Europe, which integrates existing eID technology and trust infrastructures, emerging federated identity management services and modern credential technologies to provide a user-centric system for the trustworthy and accountable management of identity claims. The FutureID infrastructure will provide great benefits to all stakeholders involved in the eID value chain. Users will benefit from the availability of a ubiquitously usable open source eID client that is capable of running on arbitrary desktop PCs, tablets and modern smart phones.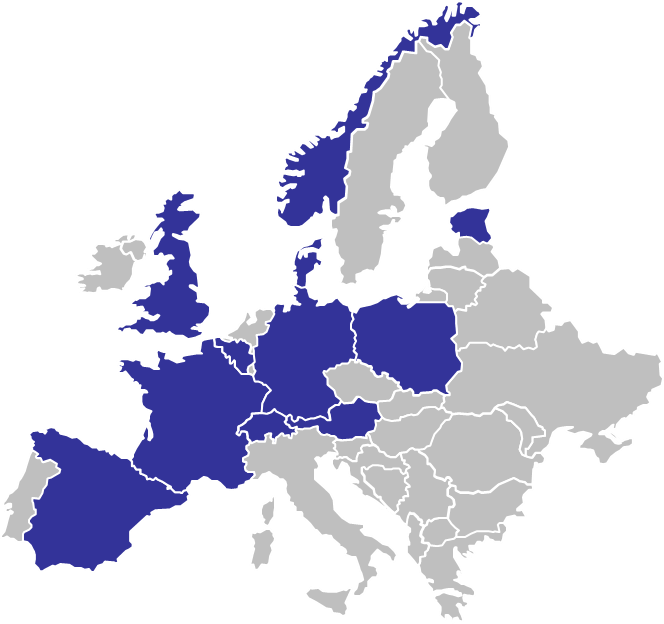 FutureID allows application and service providers to easily integrate their existing services with the FutureID infrastructure, providing them with the benefits from the strong security offered by eIDs without requiring them to make substantial investments. This will enable service providers to offer this technology to users as an alternative to username/password based systems, providing them with a choice for a more trustworthy, usable and innovative technology. For existing and emerging trust service providers and card issuers FutureID will provide an integrative framework, which eases using their authentication and signature related products across Europe and beyond. To demonstrate the applicability of the developed technologies and the feasibility of the overall approach FutureID will develop two pilot applications and is open for additional application services who want to use the innovative FutureID technology.
Problem Statement
Identity management (IdM) has emerged as a promising technology to distribute identity information across security domains. In e-business scenarios, federated identity management is increasingly used to connect enterprises along the value chain and enables them to reduce transaction costs significantly. On the web it offers the promise of single sign-on for different domains and service providers, offering a common authentication and authorisation infrastructure that eliminates the necessity of managing individual accounts and passwords. On the other hand several EU member states (e.g. Finland, Belgium, Estonia, Austria, Sweden, Italy, Spain, Portugal and Germany) have issued electronic identity cards (eID) to their citizens. Using eIDs for strong authentication in federated identity management scenarios seems to be an obvious and very promising combination.
This would on one hand provide improved ease of use for the users and at the same time eliminate problems that are caused by password management issues, password reuse, and passwords' security flaws. Therefore, the combination of eID and federated identity management technology promises a major improvement of security on the web and a significant increase of confidence and trust in the use of ICT by EU citizens and business. For the e-government domain, the combination of identity management systems (IMS) with the strong authentication and signature functionality of identity cards would provide the necessary security infrastructure enabling online services that so far could not have been offered by public administration due to security or legal constraints.
While the strategy to build a trustworthy, comprehensive, user-centric and privacy aware identity management system for Europe based on existing eID and trust infrastructures seems to be compelling and straightforward, there are many unsolved problems, which prevent the interoperable, secure, ubiquitous, easy and privacy-friendly use of strong authentication mechanisms across Europe:
P1. No standardized, trustworthy and ubiquitously usable eID client
P2. Complex and costly integration of authentication and identity services
P3. No coherent European trust infrastructure for authentication
P4. Privacy threats of real world authentication solutions
P5. Non-technical problems
The FutureID Infrastructure
The rationale for objectives of FutureID addresses challenges by developing the novel, integrative, secure, yet market-compliant FutureID infrastructure. FutureID considers the interests of all involved stakeholders to ensure that the solution is compliant with market demands. It address the challenge of the two sided market by providing on one hand a trustworthy and usable open source client that supports multiple platforms and on the other hand by developing a service environment that allows for the smooth integration of eID technology on the back end side. Furthermore, FutureID demonstrates the applicability and feasibility of the approach by developing two pilot applications. The FutureID Infrastructure in particular comprises the following components, which are briefly described in the following subsections:
Client
Identity Broker
Universal Authentication Service
Trust Repository
Application Services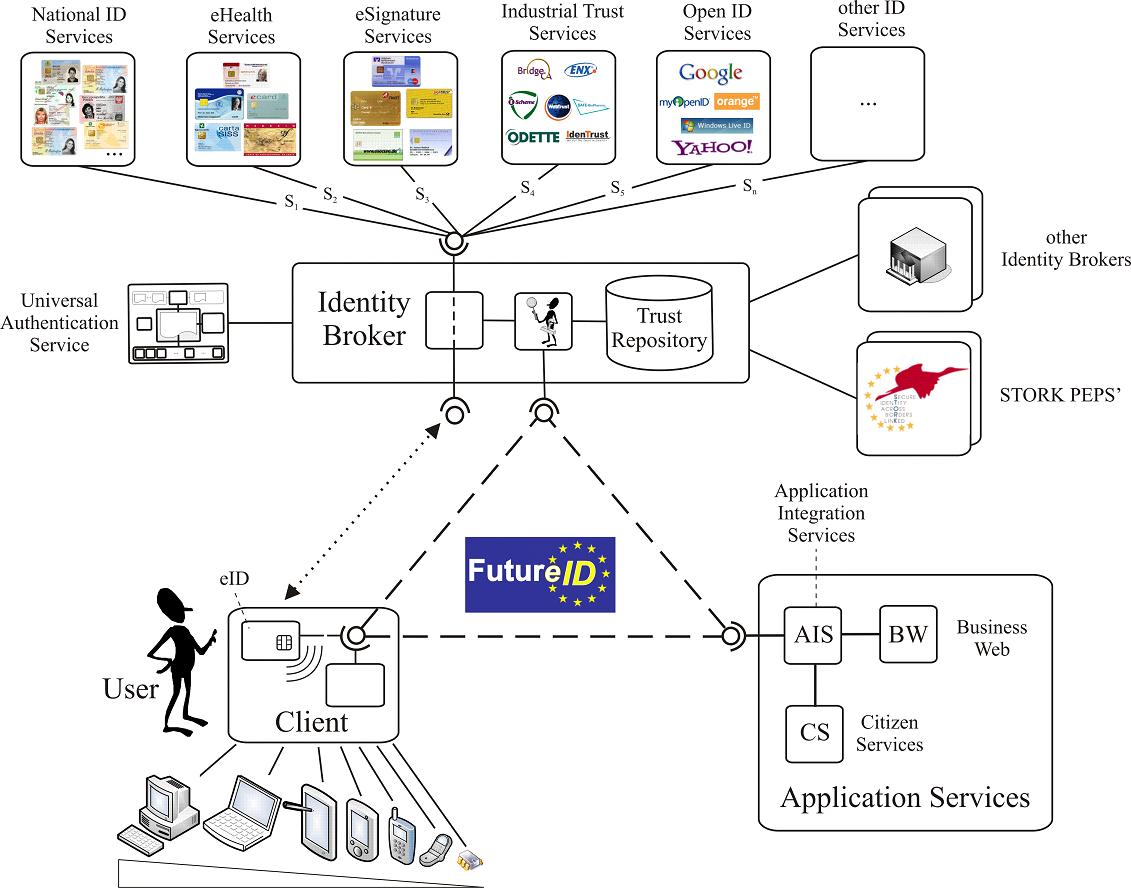 Latest project news
FutureID: bringing Secure Identities to the Internet
Oslo, Norway, November 14-16, 2012: The EC-funded three-year project, FutureID, commenced work with a kick-off meeting hosted by its coordinator, Fraunhofer Gesellschaft. It addresses, with support from the Norwegian Computing Center (Norsk Regnesentral),  the challenges of bringing secure identities to the Internet. 
Updated date:
Friday, January 4, 2013 - 13:35
Publications
Here, we provide scientific publications, presentations, lectures and reports NR's researchers were involved in within the FutureID project. The NR researchers's names are underlined.
Heiko Roßnagel, Jan Camenisch, Lothar Fritsch, Detlef Houdeau, Detlef Hühnlein, Anja Lehmann, Pedro Soria Rodriguez, Jon Shamah: FutureID – Shaping the Future of Electronic Identity; presented at Annual Privacy Forum 2012, 10.-11.Oct. 2012, Limassol, Cyprus, http://privacyforum.eu/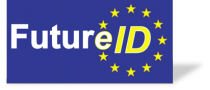 Objectives
To develop a novel, integrative, secure, yet market-compliant infrastructure for electronic identity in Europe, the FutureID project aims at achieving the following objectives: . O1. Development of a ubiquitously usable open source eID client; . O2. Design and implementation of a comprehensive European Identity Service Bus (Identity Broker); . O3. Design and develop a Universal Authentication Service; . O4. Provide a harmonised trust infrastructure for Europe; . O5. Integrate promising applications into the FutureID Infrastructure; . O6. Design and develop privacy-enhancing authentication protocols for the real world; . O7. Research economic aspects and develop viable business models for identity services; and . O8. Dissemination and Standardization.
Financing
EU 7th Framework ICT Call 8 Integrated project 
Grant agreement no: 318424
Total budget: € 14,676,954.00
Partners
FRAUNHOFER-GESELLSCHAFT ZUR FOERDERUNG DER ANGEWANDTEN FORSCHUNG E.V FHG Germany
ECSEC GMBH ECS Germany
GIESECKE & DEVRIENT GMBH G&D Germany
GEMALTO SA GTO France
INFINEON TECHNOLOGIES AG IFAG Germany
ATOS SPAIN SA ATOS Spain
COMARCH S.A. CA Poland
AKTSIASELTS SERTIFITSEERIMISKESKUS SK Estonia
AGETO INNOVATION GmbH AG Germany
UNIVERSITAET STUTTGART USTUTT Germany
TECHNISCHE UNIVERSITAET GRAZ TUG Austria
KATHOLIEKE UNIVERSITEIT LEUVEN KUL Belgium
TECHNISCHE UNIVERSITAET DARMSTADT TUD Germany
UNIVERSITY OF NEWCASTLE UPON TYNE UNEW United Kingdom
NORSK REGNESENTRAL STIFTELSE NRS Norway
UNABHAENGIGES LANDESZENTRUM FUER DATENSCHUTZ ULD Germany
EUROPEAN ELECTRONIC MESSAGING ASSOCIATION AISBL EEMA Belgium
DANMARKS TEKNISKE UNIVERSITET DTU Denmark
IBM RESEARCH GMBH IBM Switzerland